Grant Library seeking volunteer docents
Oct 04, 2019
Originally published at Starkville Daily News by Charlie Benton.
The Ulysses S. Grant Presidential Library at Mississippi State University is looking for volunteers.
The library is searching for new volunteer docents, who handle much of the library's day-to-day tasks, including welcoming visitors, answering basic questions, starting educational videos, among other tasks.
Assistant to the executive director Eddie Rangel said the Grant Library needed more volunteers to augment the approximately 15 regular volunteers the center currently had.
"We have a couple of open spots right now that haven't been filled," Rangel said. "Every week we have a couple of spots, maybe two or three that we don't have anyone to come in for. We're always looking for new volunteers to help us fill that role."
Rangel said volunteer docents typically take three-hour shifts at the front desk, with the first running from 8 a.m. to 11 a.m., 11 a.m. to 2 p.m. and from 2 p.m. to 5 p.m.
"Some people do it every week," Rangel said. "They have a three-hour slot every week, or some people just sign up as they see fit. It's really flexible. It's more a matter of how much time they want to donate to us."
Prospective docents must fill out an agreement, and will also receive a parking spot on campus for their vehicles while they are manning the desk.
He also emphasized the partnership with both the university and community through volunteering at the Grant Library. He said current docents came from both the MSU and Starkville communities. He also said community members from all backgrounds were welcome.
"This museum could not run without the aid of volunteers," Rangel said. "They are a critical and important part of what we do every day. Now they're the first person guests will see and a lot of the people are alumni of the university. We have students here from Mississippi State. We have people who have retired from working at the university. We try to make the volunteer experience something that's in between community service, folks from the community and university service as well."
Anyone interested in volunteering at the Grant Library can call at (662) 325-4552, email at usgpresidentiallibrary@msstate.edu or visit in person. The Grant Library is located on the fourth floor of the MSU Mitchell Memorial Library. Hours are 7:30 a.m. – 5 p.m. on weekdays and 10 a.m. – 2 p.m. on Saturdays.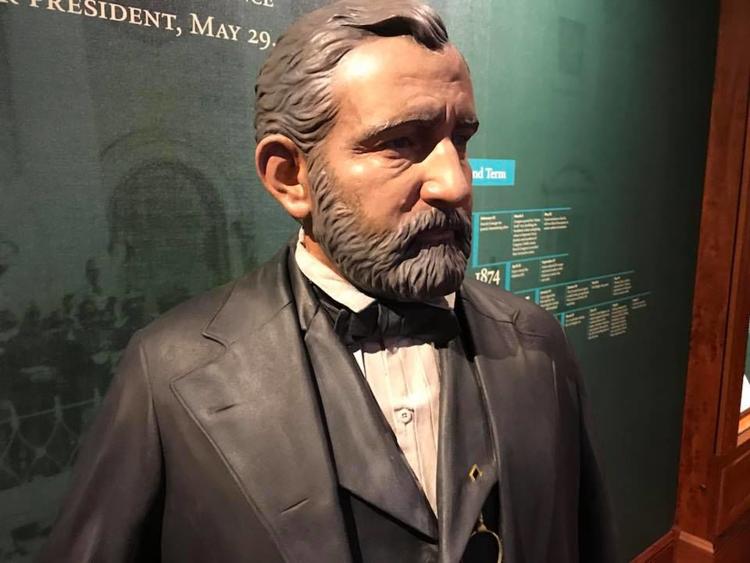 Statue of Ulysses S. Grant