Gen. David Petraeus and Dr. John F. Marszalek discuss Grant-Sherman partnership in upcoming online colloquy
Oct 06, 2020
This year marks the 200th anniversary of the birth of General William T. Sherman, whose partnership with General Ulysses S. Grant was instrumental to Union victory during the Civil War. That will be the theme of the Grant Monument Association's next online colloquy.
On Thursday, November 19, at 7 p.m. ET/6 p.m. CT please join General David Petraeus and John Marszalek online as they discuss the relationship between Generals Grant and Sherman. Dr. Marszalek is the executive director and managing editor of the Ulysses S. Grant Association. His extensive scholarship on the Civil War includes annotated editions of the memoirs of General Grant and (forthcoming) of General Sherman.
Learn more and register at https://grantstomb.org/events/petraeus-marszalek-colloquy/.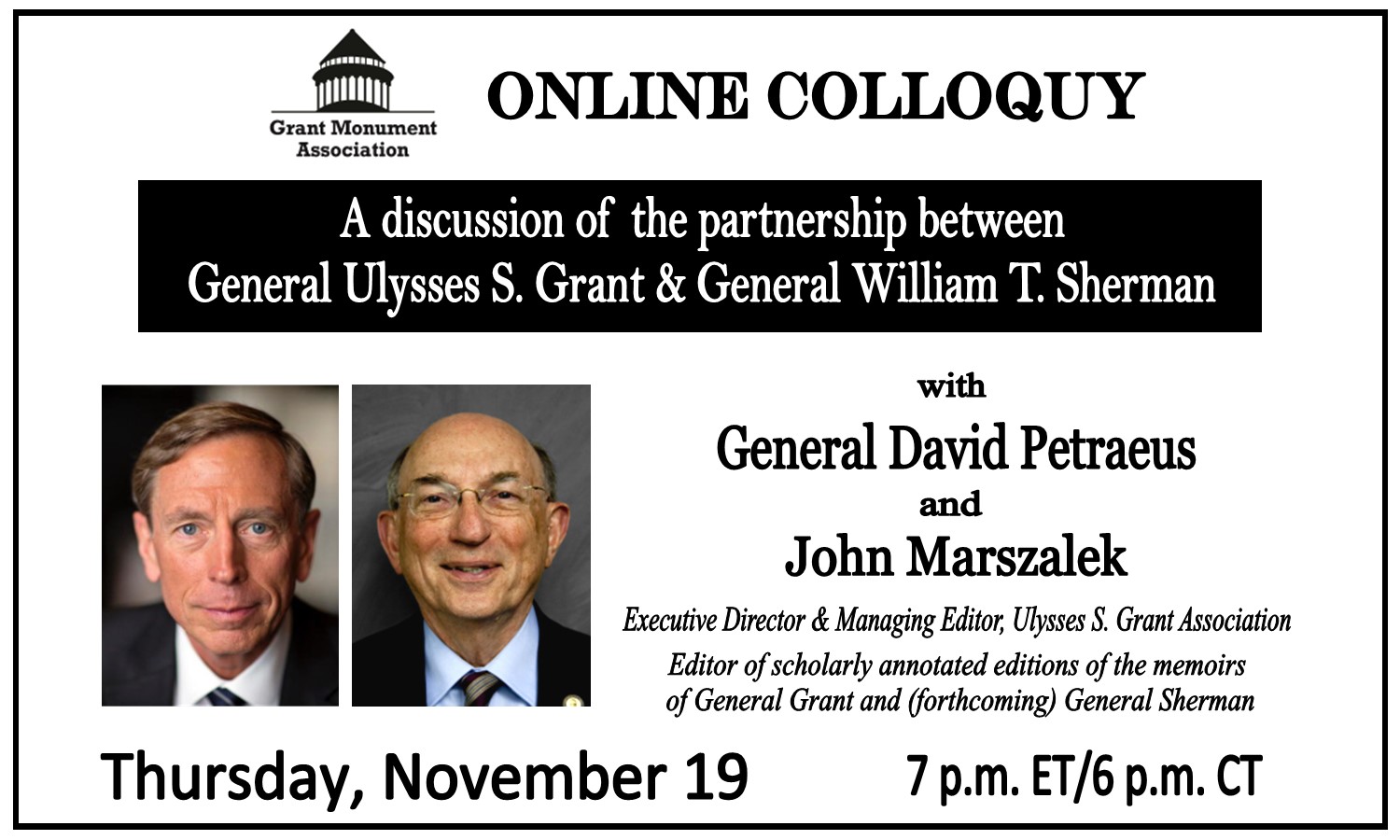 Announcement for online discussion with Gen. David Petraeus and Dr. John F. Marszalek